If you are not sure about how old is my laptop/computer? In this post, we have highlighted a few easy ways to determine how old your laptop/computer is or if you buy a second-hand system, you can also apply these ways to check how old the system is?
Whether you are just wondering how old is my laptop? Or you want to check whether your system is under warranty or not; there are few easy ways from which you can tell the age of your computer.
You may also like:
Top 5 Ways How to find Laptop Screen Size in Windows 10
5 Easy Ways to Find if your Drive is SSD or HDD in Windows 10
How to Create a Password Reset Disk for Windows 10
1) Check Serial Number of Laptop/Computer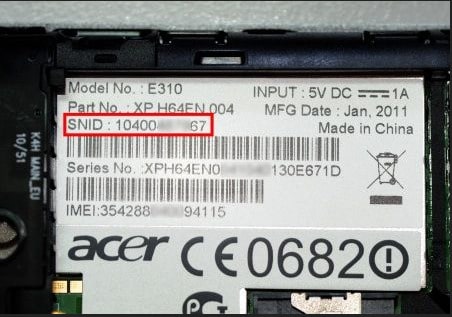 Every pre-built system or laptop from a company like Dell and Hp has a sticker on its back on which the serial number of the system is the label.
On both desktop or laptop computer, the sticker is likely to be found on the back.
Once you found your System serial number, please put it on google; the manufacture's website will show up. They will have all the information about your System, including its exact manufacture date from the date you can know how old my laptop or computer is.
If this method does not work for you or can't find the serial number, you can use the other preceding methods below.
2) Check BIOS Version of your Laptop/Computer via Command ( systeminfo.exe )
The second method for checking how old your laptop or computer is to use the command prompt for checking the BIOS version of your computer or laptop.
Running the systeminfo.exe command on the Command prompt will show a bunch of information about your computer.
This information will also have the original Install date of your window, but this date is not accurate as windows change this date with its major update.
So better way to check via systeminfo.exe is to look for the BIOS version listed in the information; in my case, it is HP P78 Ver. 01.27, 4/16/2019 it's pretty close enough when I buy my computer.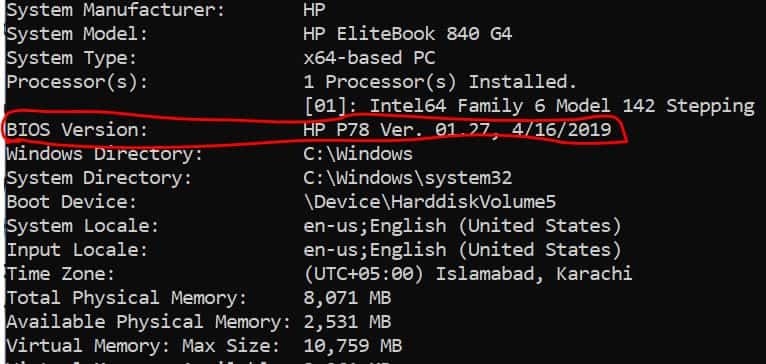 Step by step method for using systeminfo.exe command for system Information
Search cmd in the windows search bar and hit Enter.
The command prompt windows will be open type systeminfo.exe there hit Enter.
Look for the BIOS version in the System Information.
Cheak the date listed there and cross-check it with other method dates, and that's it.
If you have updated your BIOS or you buy a used laptop or system, even on BIOS information, you cannot trust because maybe the previous owner changes it to a new one.
So it's better to cross-check the date with other methods listed here for an accurate date.
3) Check CPU's Release Date for How Old is my Laptop
Another method that can give you a rough estimate of how old your laptop or computer is to check what CPU you have and then check when it was manufactured.
This method is not entirely accurate, but it will at least give an estimate of how old your computer or laptop is.
Every year, new CPUs are released, and some manufacturers may use the older CPUs in their budget system, and there is a possibility you might buy the laptop with an older version of processors.
Cross-check this date with other methods. You will have an estimated date of how old your computer is as the main component of every central model of laptop or computer is CPUs.
Step by step method for Checking CPU's Release date for the age of Computer
Type System Info in the Search bar of the windows.
In the system information tab, check for the processor tab.
The CPU will be listed there next to the processor.
Search the processor name of your laptop on google.
Manufacture's website will appear to go there and look closely somewhere on the page the release date of a particular CPU will be listed.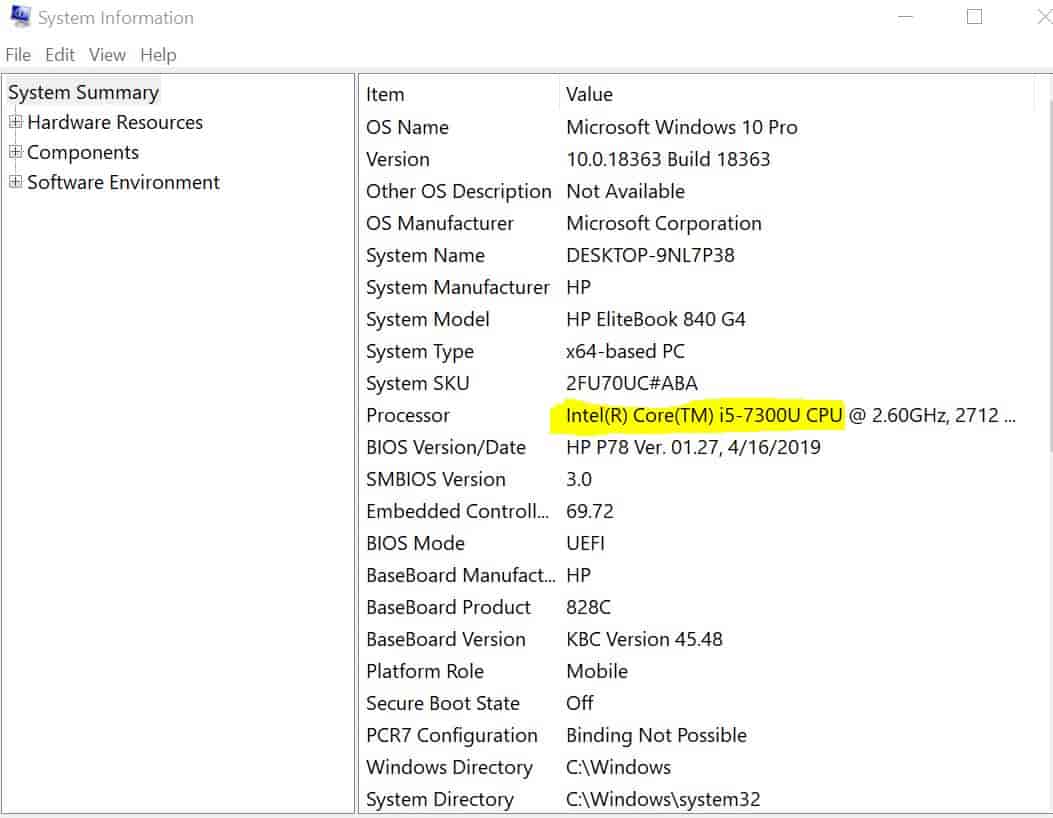 For my process (Intel Core i5 7300U), Intel showed an original release date of Q1'17, which is almost accurate when I bought my system.
Again cross-check the date of at least two methods you will estimate the age of your laptop.
Check date Modified of the folder in C drive for Computer age.
Check your date modified folder in C drive for checking your computer age, but this method is not entirely accurate but using it with other methods and cross-check the date will give you an estimate of your laptop age.
Step by step method for Checking date Modified of the folder in C Drive
Go to C drive of your computer or laptop
Check the dates on the date modified tab.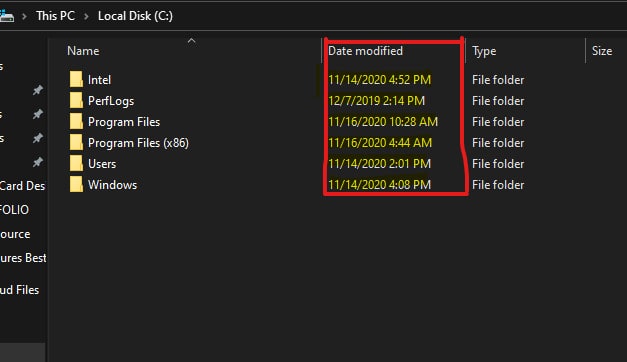 Conclusion:
Checking your computer or laptop age is not difficult if you search your system serial number on google. Still, if you can't find the serial number, you can use the other methods and cross-check their dates to have a general idea of how old is my laptop or computer.